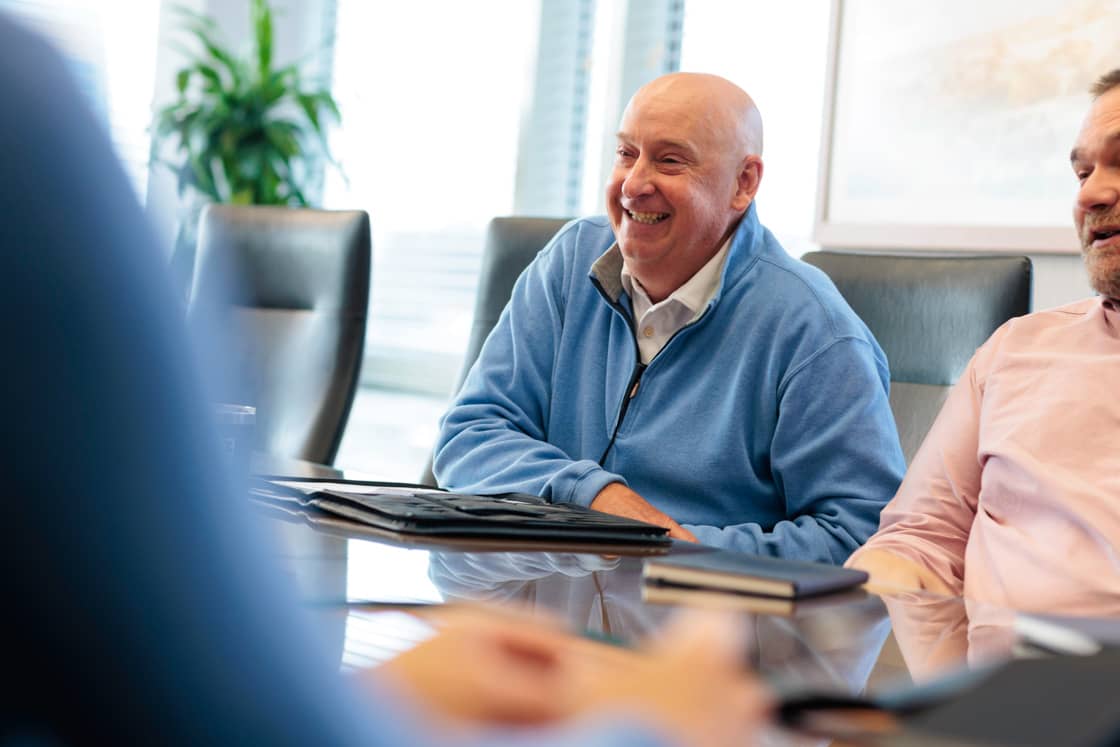 Feel confident that you're making the right decisions for your company's future.
At Lutz, we understand that transitioning your business will be one of the biggest decisions you will ever make. You've invested countless hours, made difficult decisions, and taken risks to make it the success it is today.

As you contemplate the future, you may be wondering what comes next. Our team will help you create a comprehensive business transition plan from financial preparation to employee communication. Together, we'll strategize to determine the optimal exit solution, whether it involves a family member, employee, or a third party. A well-planned transition can help you maximize the value of your business and minimize taxes while also ensuring that the company continues to thrive after you are gone.
Accreditation: The Lutz consulting team has Certified Exit Planning Advisors (CEPAs). The CEPA accreditation is specifically designed for financial professionals who advise business owners on navigating the complexities of selling or transitioning their business. This unique, prestigious credential is earned after completing a rigorous certification process and equips professionals with the necessary knowledge and skills to specialize in exit planning.
Solutions
Business Valuation

There are a number of circumstances that require business owners to understand their company's true value. Whether you're looking for estate planning advice, financing assistance, or simply to understand the current worth of your business, we can help. Our accredited business valuation professionals will analyze your current operations and financials along with the competitive environment to deliver a detailed conclusion and actionable recommendations.

Sell-Side Representation

At Lutz M&A, our team has the knowledge and experience to assist owners as they sell their businesses. We can help you identify the right opportunities and provide actionable recommendations.

Employee Stock Ownership Plans

We offer comprehensive guidance and support in navigating the complex structures and regulations of ESOPs. Our experienced team works to ensure successful outcomes for both the company and its employees.

Industry Market Analysis

Our experienced merger and acquisition professionals believe that industry market research is one of the most critical steps in the transaction process. Through a detailed industry analysis, we can provide insights and recommendations that will give your business a competitive advantage.

Financial Planning

Lutz Financial will create and manage a comprehensive plan that addresses your immediate and long-term goals. Through a unique and individualized process that ensures your priorities are understood, we'll help with estate and contingency planning, retirement planning, succession planning, tax planning, and more.

Estate & Contingency Planning

Estate and contingency planning is a critical step to safeguard the future of your company and your assets. Since tax laws are constantly evolving, it's essential to have a purposeful strategy. As your trusted advisor, we offer professional, unbiased assistance every step of the way, from discussing contingency plans for unexpected events to transferring assets to the next generation or third-party buyer.

Business Improvement Consulting

Our professionals have a proven track record of helping businesses achieve their goals and improve their bottom line. We work closely with you to identify areas for improvement and develop actionable strategies to enhance business performance and profitability.