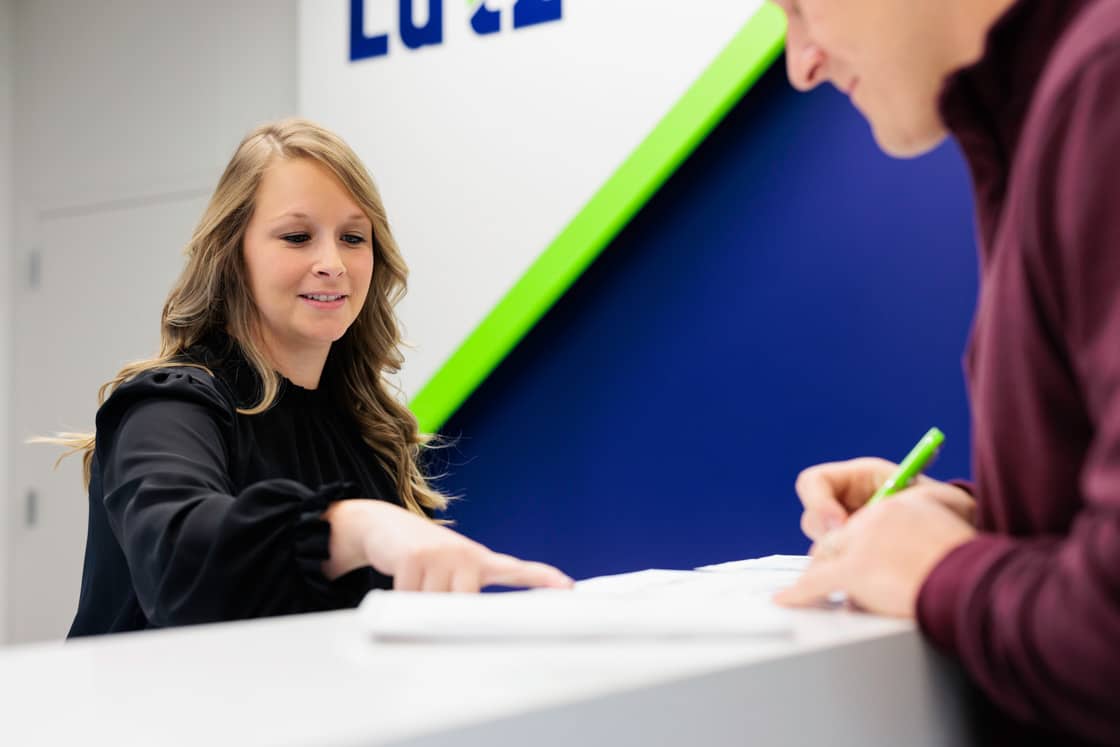 Are you looking for a trusted advisor to help you assess a future transaction?
At Lutz M&A, our Transaction Advisory Services team works to offer reliable, trustworthy advice. Through extensive analysis, systematic investigations, and collaborative accounting and tax expertise, our goal is to help you structure deals to mitigate potential risks and identify new opportunities. We will determine your transaction's success points and relevant issues to help you make the most informed business decisions.
Solutions
Quality of Earnings (QoE)

A Quality of Earnings report examines a company's historical financial statements to detail the accuracy and sustainability of the target's cash flows. It also involves identifying potential risks and liabilities, assessing value, and identifying potential synergies.

See the table below for our levels of service and offerings.

Due Diligence Assistance

Not all transactions require a formal QoE. However, all transactions require some form of due diligence to ensure the buyer or seller is making an informed decision and maximizing value. Examples include:

+ Overview of Accounting Policies & Procedures
+ Preparation of Adjusted EBITDA Schedule
+ Analysis & Verification of Management Adjustments
+ Cash Proof
+ Income Statement Fluctuation Analysis
+ Reconciliation of Material Balance Sheet Accounts
+ Working Capital Analysis
+ Tax Due Diligence

Transaction Readiness Assistance

Considering a future sale of your business but not sure if you're ready? Our team will perform a review of your financial statements and processes to identify areas of improvement and develop an action plan for market readiness.

Transaction Structuring

Our team will work with you to ensure applicable accounting, tax, regulatory, and other important items are considered to ensure the optimal transaction structure.

Tax Consulting

It is crucial that a buyer or seller understand the tax implications of a transaction. Our tax experts will assist in identifying potential risks, opportunities, and tax strategies to maximize value and mitigate tax liabilities.

Purchase Price Allocation

Valuing acquired assets and allocating an acquisition's purchase price is a complex process that can significantly impact your financial statements and provide tax implications for both buyers and sellers. We will help you evaluate and correctly allocate the assets of your business to determine a fair value, ensure financial accuracy, and discover key value drivers.

Opening Balance Sheet Preparation

Our team will assist in preparing the beginning balance sheet in line with GAAP based on final transaction documents and flow of funds to ensure an appropriate starting point for your newly acquired business.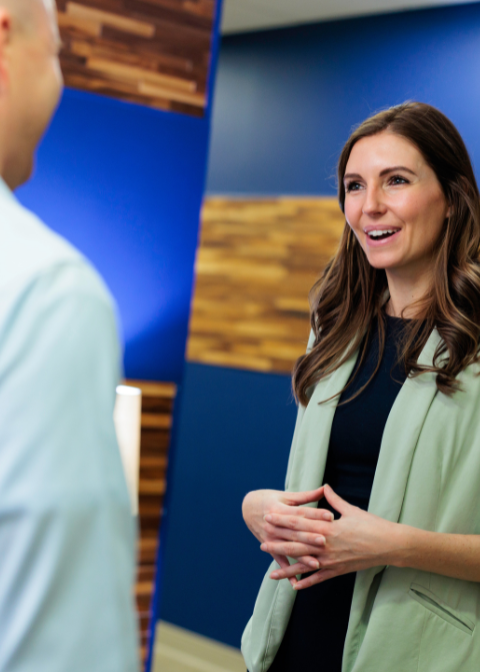 Levels of Service
A Quality of Earnings (QoE) report examines a company's historical financial statements to determine the accuracy and sustainability of the target's cash flows. We understand that every transaction is different. We offer tailored solutions to fit your unique needs. Let's work together to create a plan that is best for you.
| | QoE Lite | QoE | Consulting |
| --- | --- | --- | --- |
| Transaction Readiness Assistance | N | N | Y |
| Transaction Structuring | N | N | Y |
| Tax Consulting | N | N | Y |
| Opening Balance Sheet Preparation | N | N | Y |
| Purchase Price Allocation | N | N | Y |
| Valuation Support | N | N | Y |
| Financial Projections | N | N | Y |
| Risk Assessment (operational, physical, fraud, cybersecurity) | N | N | Y |
| Overview of Accounting Policies & Procedures | Y | Y | N |
| Analysis & Verification of Management Adjustments | Y | Y | N |
| Review Financial Statements for Due Diligence Adjustments | Y | Y | N |
| Preparation of Adjusted EBITDA Schedule | Y | Y | N |
| Income Statement Fluctuation Analysis | Y | Y | N |
| Cash Proof | Y | Y | N |
| Reconciliation of Material Balance Sheet Accounts | Y | Y | N |
| On-Site Visit (upon request) | N | Y | N |
| Management Meetings to Discuss Operations/Performance | N | Y | N |
| Working Capital Analysis | N | Y | N |
| Review Audited Workpapers | N | Y | N |
| Tax Return Review | N | Y | N |
| Revenue/COGS Analysis | N | Y | N |
| Review Customer/Vendor Concentrations | N | Y | N |
QoE Lite

Transaction Readiness Assistance
Transaction Structuring
Tax Consulting
Opening Balance Sheet Preparation
Purchase Price Allocation
Valuation Support
Financial Projections
Risk Assessment (operational, physical, fraud, cybersecurity)
Overview of Accounting Policies & Procedures
Analysis & Verification of Management Adjustments
Review Financial Statements for Due Diligence Adjustments
Preparation of Adjusted EBITDA Schedule
Income Statement Fluctuation Analysis
Cash Proof
Reconciliation of Material Balance Sheet Accounts
On-Site Visit (upon request)
Management Meetings to Discuss Operations/Performance
Working Capital Analysis
Review Audited Workpapers
Tax Return Review
Revenue/COGS Analysis
Review Customer/Vendor Concentrations

QoE

Transaction Readiness Assistance
Transaction Structuring
Tax Consulting
Opening Balance Sheet Preparation
Purchase Price Allocation
Valuation Support
Financial Projections
Risk Assessment (operational, physical, fraud, cybersecurity)
Overview of Accounting Policies & Procedures
Analysis & Verification of Management Adjustments
Review Financial Statements for Due Diligence Adjustments
Preparation of Adjusted EBITDA Schedule
Income Statement Fluctuation Analysis
Cash Proof
Reconciliation of Material Balance Sheet Accounts
On-Site Visit (upon request)
Management Meetings to Discuss Operations/Performance
Working Capital Analysis
Review Audited Workpapers
Tax Return Review
Revenue/COGS Analysis
Review Customer/Vendor Concentrations

Consulting

Transaction Readiness Assistance
Transaction Structuring
Tax Consulting
Opening Balance Sheet Preparation
Purchase Price Allocation
Valuation Support
Financial Projections
Risk Assessment (operational, physical, fraud, cybersecurity)
Overview of Accounting Policies & Procedures
Analysis & Verification of Management Adjustments
Review Financial Statements for Due Diligence Adjustments
Preparation of Adjusted EBITDA Schedule
Income Statement Fluctuation Analysis
Cash Proof
Reconciliation of Material Balance Sheet Accounts
On-Site Visit (upon request)
Management Meetings to Discuss Operations/Performance
Working Capital Analysis
Review Audited Workpapers
Tax Return Review
Revenue/COGS Analysis
Review Customer/Vendor Concentrations